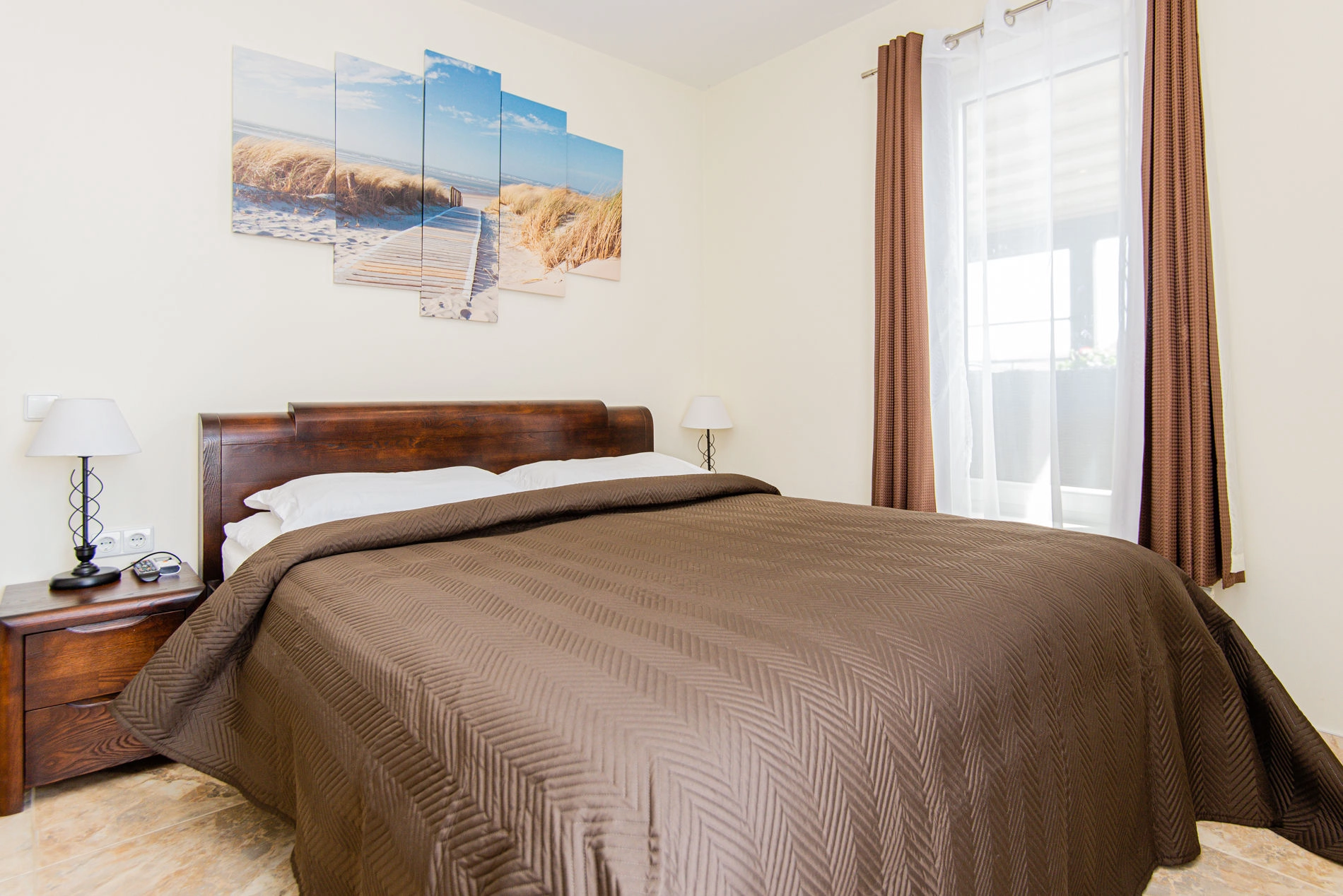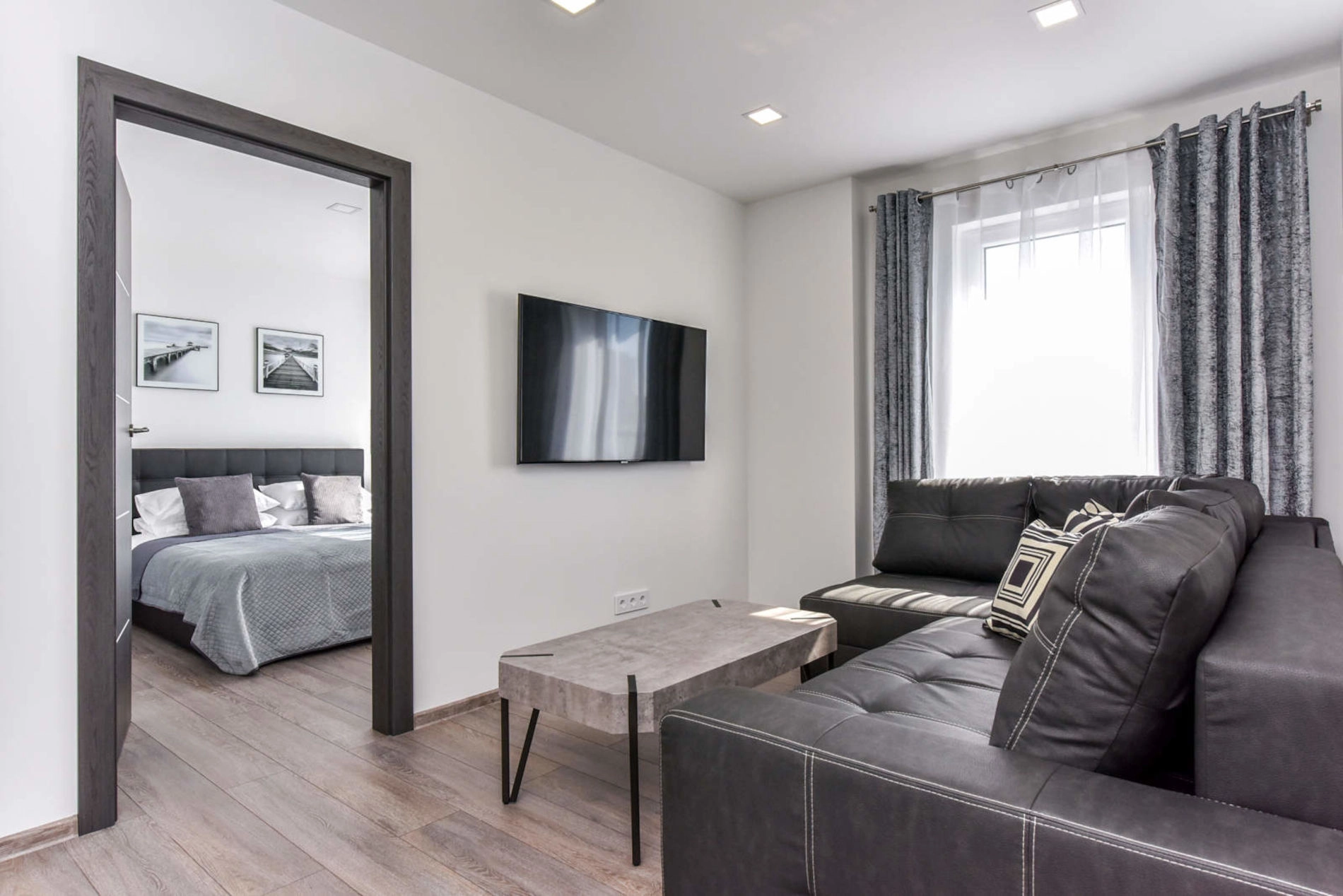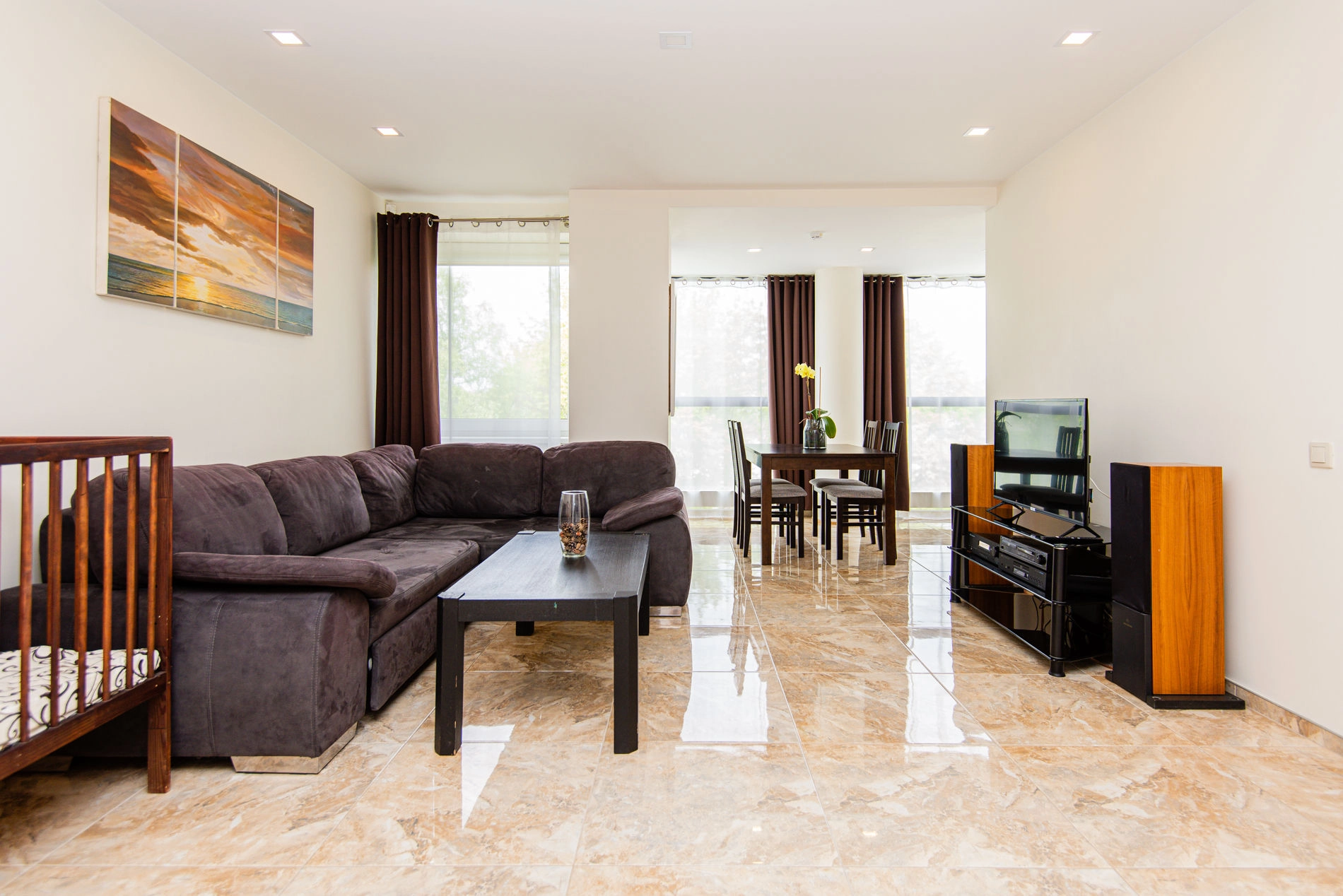 Welcome to
PALANGA APARTMENTS
We offer you to spend a great time in the resort of Palanga, staying
in one of our modernly furnished apartments.
The Palanga apartment complex consists of 3 apartments:
Amber, Wave and Pearl.
CUSTOMER REVIEWS
Warm reviews from our customers
This property is awesome- simple as that. It's as described and you'll be so comfortable in this wonderful property. Thanks for everything Vytas... we had a great time and loved your apartment. Close to Palanga and so close to the beach. A gem.... we'll be back! Trevor From Saint Helena, California USA
Trevoras
The owner of Perliukas was incredible, sent all the info I have asked for and was very helpful. The property was amazing, very clean, spacious, warm and well equipped. All bedrooms had their own tv , which is perfect if few people are staying and want to retire early to rest and want to watch something else. Beds very comfy. Shower spacious and had toiletries provided. Kitchen had big table , which is perfect for everyone to sit and have a meal together or even play some games, kitchen well stocked and had everything you need. Best part was terrace, with big windows and lots of space. Very good appartment, would recommend.
KRISTINA
September 2018 Rent it and enjoy ! Honestly, the best hotel or air bnb I have ever stayed (and I manage 65 air bnb apartments..... Under "Global Grand Management". It's walking distance through a beautiful tree forest (with walking paths), to the best part of the beach. It's also next to a beautiful resort (where the resort welcomed us to their amenities), and the apartment itself could NOT HAVE BEEN NICER. The details in the design, small boutique building, huge patio, nice parking garage, 7 minutes from the airport, and honestly, I could have easily stayed another month and been too happy. Not kidding, great place ! If you stay anywhere else, that's up to you, but It was THE BEST. FROM SAN FRANCISCO CALIFORNIA
Global Grand Management
Reservation by phone
To book by phone or mail
info@palangosapartamentai.lt